We are proud to support our military, police and first responders. We are happy to offer them discounts and preferred service.
Best Rockford Chiropractor
Chiropractic Care, Spinal Decompression, Massage, Physiotherapy and More!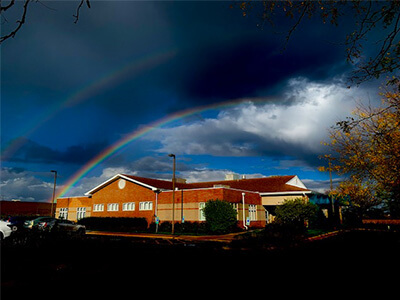 Redefine Wellness of Rockford (formerly MedPlus Neck and Back Pain Center) offers natural healthcare to its patients. Since 1983, our expert team has helped athletes and patients overcome injury and conditions such as back pain, neck pain, whiplash, sciatica, bulged discs, joint pain, carpal tunnel, headaches and other chronic issues. Our natural whole-person approach is geared toward the individual.
We are in network with Medicare; accept Blue Cross Blue Shield and other insurances. And, we offer a new patient special if you don't have insurance coverage.
Patients love us! With over three decades of experience, our practice is here to help you redefine your wellness! Call us at (815) 398-0880 and our helpful team will schedule your appointment for optimal health.
DOT Medical Exams
Diagnostic Ultrasound Scans
Personal & Auto Accident Injury Rehab
Why Choose Redefine Wellness of Rockford?
At Redefine Wellness of Rockford (formerly MedPlus Neck and Back Pain Center), patients are top priority! The staff provides specialized chiropractic techniques including chiropractic care, spinal decompression, massage therapy, physiotherapy and more. Our team has decades of experience helping patients with a wide range of issues. Treatment plans are tailored to the individual. Each patient is evaluated to determine the best technique needed to address their specific needs. Our doctors and therapists have helped thousands of patients experience improved health. Redefine Wellness of Rockford is highly recommended and the doctors take pride in the stellar care that they provide their patients.